Why did I choose to live our dream?
Hey guys, Crazy Gorgeous here. By now you would probably like to hear why I chose to live our dream.
In 2013, prior to meeting the Crazy One, I lived my own way, following the path I thought was best for me. Boy was I wrong! I was in a relationship that was hurting me. During that time, my career was in home health. I was sitting with a woman who told me one morning, "I don't know much about you, nor about your situation, but I was told last night in a dream that you deserve better." She told me that she was instructed to pass along that message. I did not see God's plan for me at that time, but I listened.
One day a month later, on the way to another woman's house, I heard a song on the radio that I pored my heart out to. The song was "Pray" by Sanctus Real.
After pouring my heart out to God, in my desperate need, he came to me. He met me where I was in my life, and one morning that still small voice shouted at me to "Let GO". I felt relieved from the relationship I thought I needed to hold on to. This spiritual energy rushed through my body and released the clenched fist that I was holding.
After another month, my heart was impressed to go on a dating site called Christian Mingle. Shortly after that, I met the Crazy One. Every day since those crucial moments of letting go of my will and following God's will for my life, there has not been a single day that I have not seen God at work.
In February 2014, I moved to Georgia in blind faith. I leaned on the impression God placed in my heart. By March, I had a temp. job working in the Administrator's Office of Augusta, Georgia. Now you tell me that wasn't God's plan. I know I would have never been able to accomplish getting that job on my own.
In May, we got married, and by July, as the Crazy One mentioned we started renting a house on .67 acres of land out in the country. By August, I became a full-time employee in the Tax Commissioners Office as a Tax Clerk. Oh, but wait….. the Tax Commissioner thought I deserved a higher level position. He offered me the opportunity to be his Administrative Assistant, earning double what I made in home health.
A year later (2015), the Executive Assistant position in the Administrator's Office became available, but only to internal employees. I applied for the job, interviewed for it, and got the position. I was told that several others really wanted that position, and by the grace of God, it was given to me.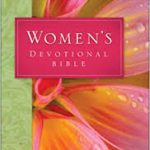 My 2016 New Years resolution was to read the entire bible because I was still growing spiritually. Each day I would read the passages as indicated in my bible: The Woman's Devotional Bible.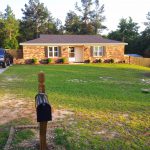 Also in January, we started the process of owning the house we were renting. By June we had a mortgage and the dream of having our own home became reality.
We have accomplished a lot since we became homeowners.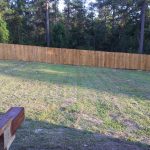 We took down the back fence, cleared the back part of our property, planted trees, moved bushes, moved our mailbox, and designed lots of things that we plan to have in the future.      
With the Crazy Ones health, we still have incomplete projects, however, on the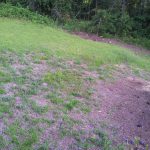 up-side, we now have the ability to record the process in completing those projects and give you the opportunity to follow us as those dreams also become reality.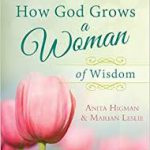 My 2017 resolution was to submit even more to God's will in becoming the Godly woman and wife He is molding me to be. I started reading several devotionals. The first one I read was "How God Grows a Woman of Wisdom"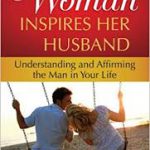 The second one I read was " When a Woman Inspires her Husband". This one was the most inspirational to me, and it seemed to line up perfectly with the timing of the impression on my heart to want to be a Godly wife. All the chapters in this book helped me tremendously and encouraged me to reflect on my everyday life, but chapter 6 in particular, is titled "Encourage Him to Dream". Once I encouraged him to dream and supported his dreams, I saw a light in him that sparked this interest not only to start this journey but to fulfill our calling and our dream.
We know that God is totally at work here, and we would love to share this journey with you so that you may see the incredible Power, Grace, and Love God has for each and every one of his children. "If you believe, you shall receive whatever you ask for in prayer." Matthew 21:22.