All in a prayer
I believe that prayer should be done in private; however, when I see what could be God at work, I find it difficult not to share.
This morning, I prayed a little longer during grace before breakfast. I prayed for others who are less fortunate than we and my five slices of kielbasa. Then today for lunch I received a two serving tray with a hickory smoked barbecue chicken leg quarter, red beans and rice, green pole beans, red-peppered cabbage, plantains – never had those before…may add that to the garden!…,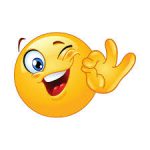 and a slice of pecan pie.
In that, I feel loved by my Heavenly Father, because I was unsure what to pack for lunch and this meal was stupendous.